900 Degrees Wood-Fired Pizzeria
Westshore – Langford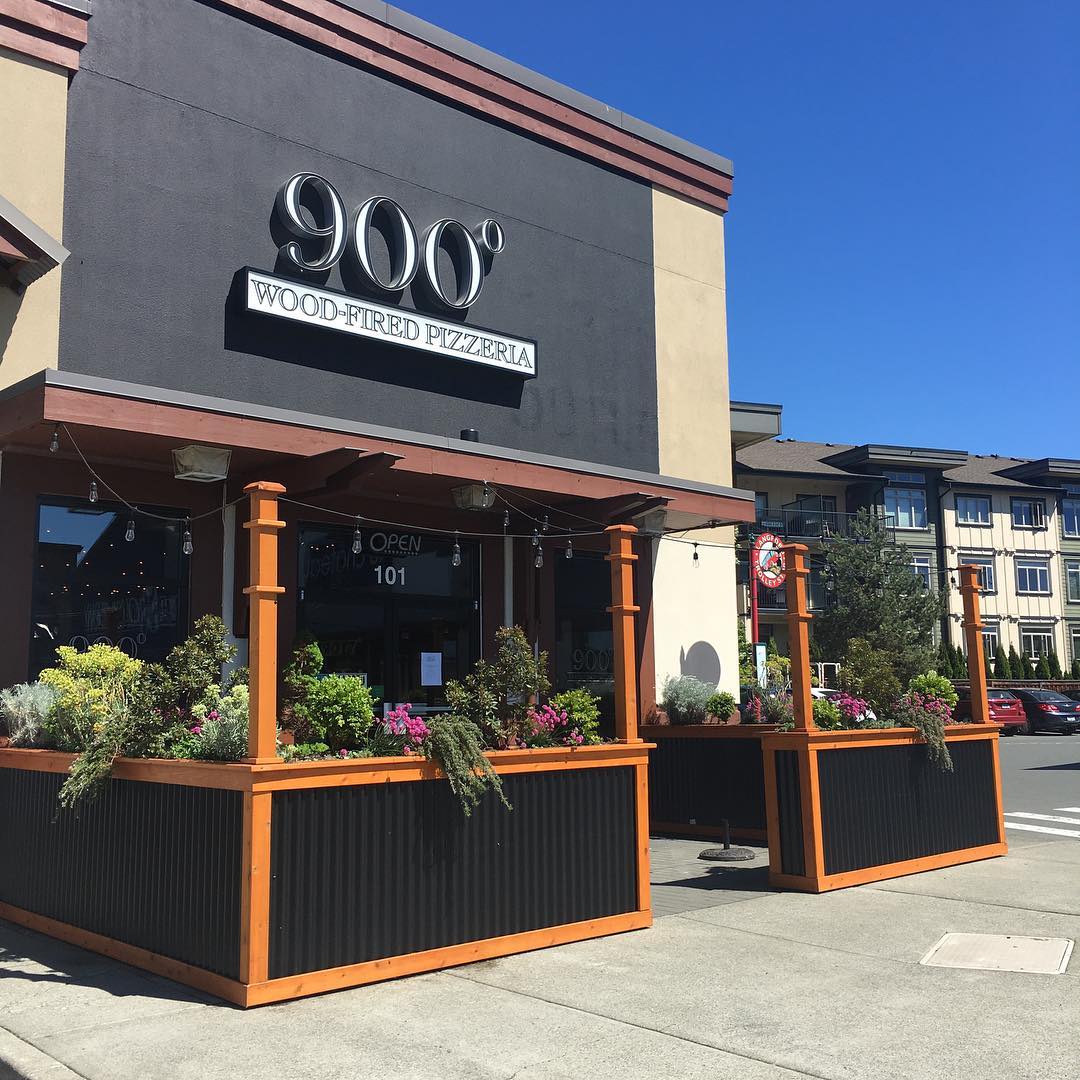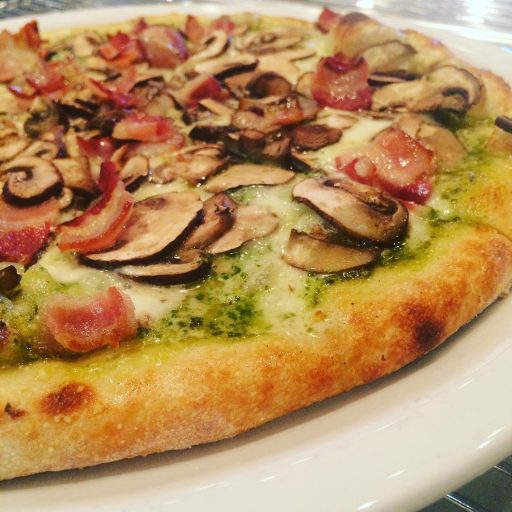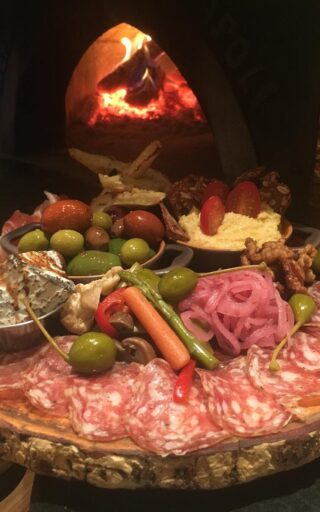 101B 2401 Millstream Road
Victoria, BC V9B 3R5

Reservations
250-590-4493
Hours
About…
Our dough is made in-house daily using our own unique blend of organic Canadian flours. We top our pizzas with house-made organic tomato sauce, fresh "fior di latte" mozzarella, organic vegetables, and the highest quality deli meats available.
Our extensive pizza menu is complimented by a variety of dishes such as wood-fired Neapolitan meatballs, Tuscan wood-fired vegetables, fresh salads and delicious home-made desserts. 900° Wood-Fired Pizzeria offers local beers on tap as well as reasonably priced wine and prosecco by the glass.
At 900° Wood-Fired Pizzeria we are exceedingly aware of food allergies and dietary restrictions and are proud to offer a full gluten-free menu for our celiac and gluten-conscious customers.
Come and enjoy fantastic food and experience the high-paced energy of an authentic Italian pizzeria.
Make your reservation for our restaurant in Langford
Featured at this location
Vegetarian Options.
Vegan Options.
Full Gluten-Free Menu, with over 35 options to choose from. Appetizers & Salads.
Wood-Fired Pizzas
Authentic Neapolitan "thin-crust" pizza, as well as thicker-crust New York Style pizza, all made in house-with using organic dough, organic tomato sauce, and truly local artisan and Italian ingredients.

Handpicked Wines & BEER
8 Local beers on tap.
Prosecco on Tap.
8 Wines by the glass.
Premium Wines by the Bottle.
Takeout & Delivery
Delivery not available at this time
900° Deli peoducts
Organic Dough.
Gluten-Free Dough.
Tomato Sauce.
House-Made Pesto.
Authentic Italian Desserts.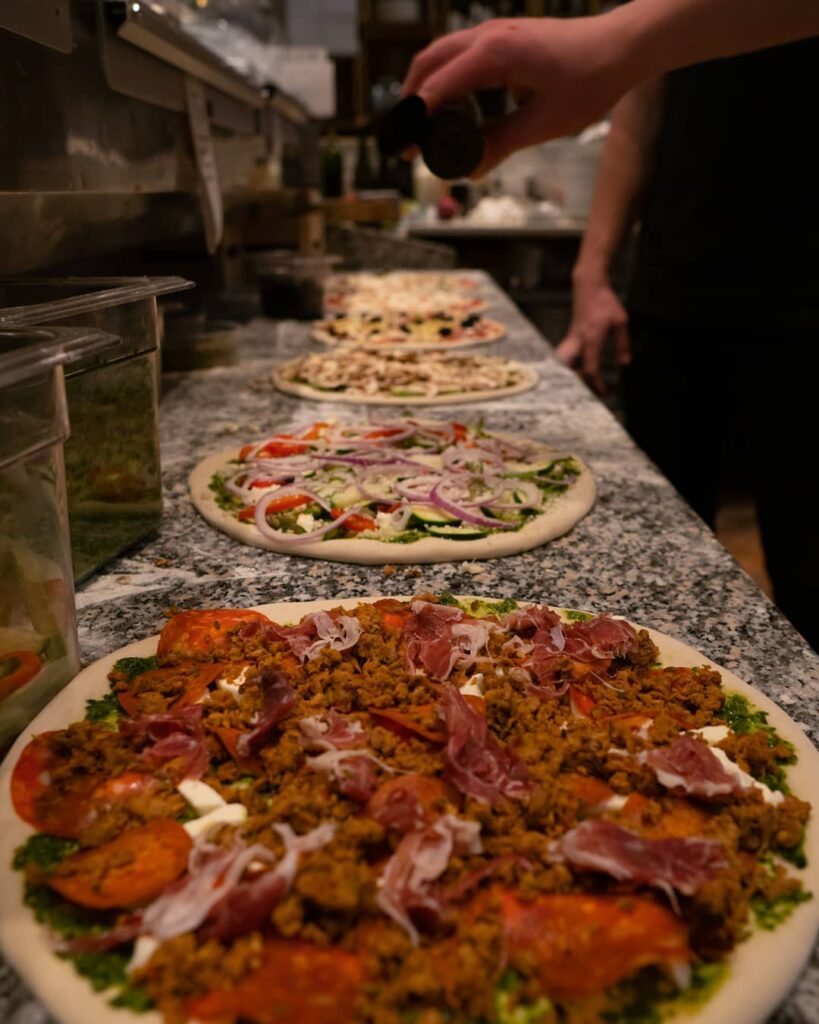 Purchase a Gift Card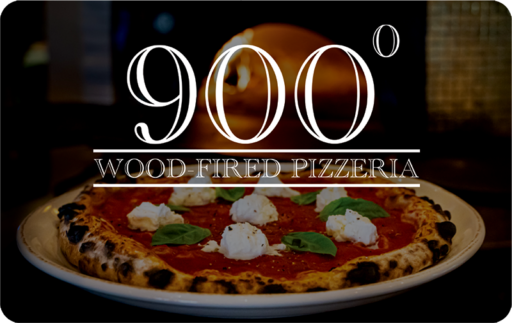 Give the gift of flexibility that includes great local, fresh, traditional made food.
View Our New Deli Items
By popular demand, you can now purchase our deli items online for pickup or delivery!