900 Degrees Bistro
SaAnich PENINSULA – Sidney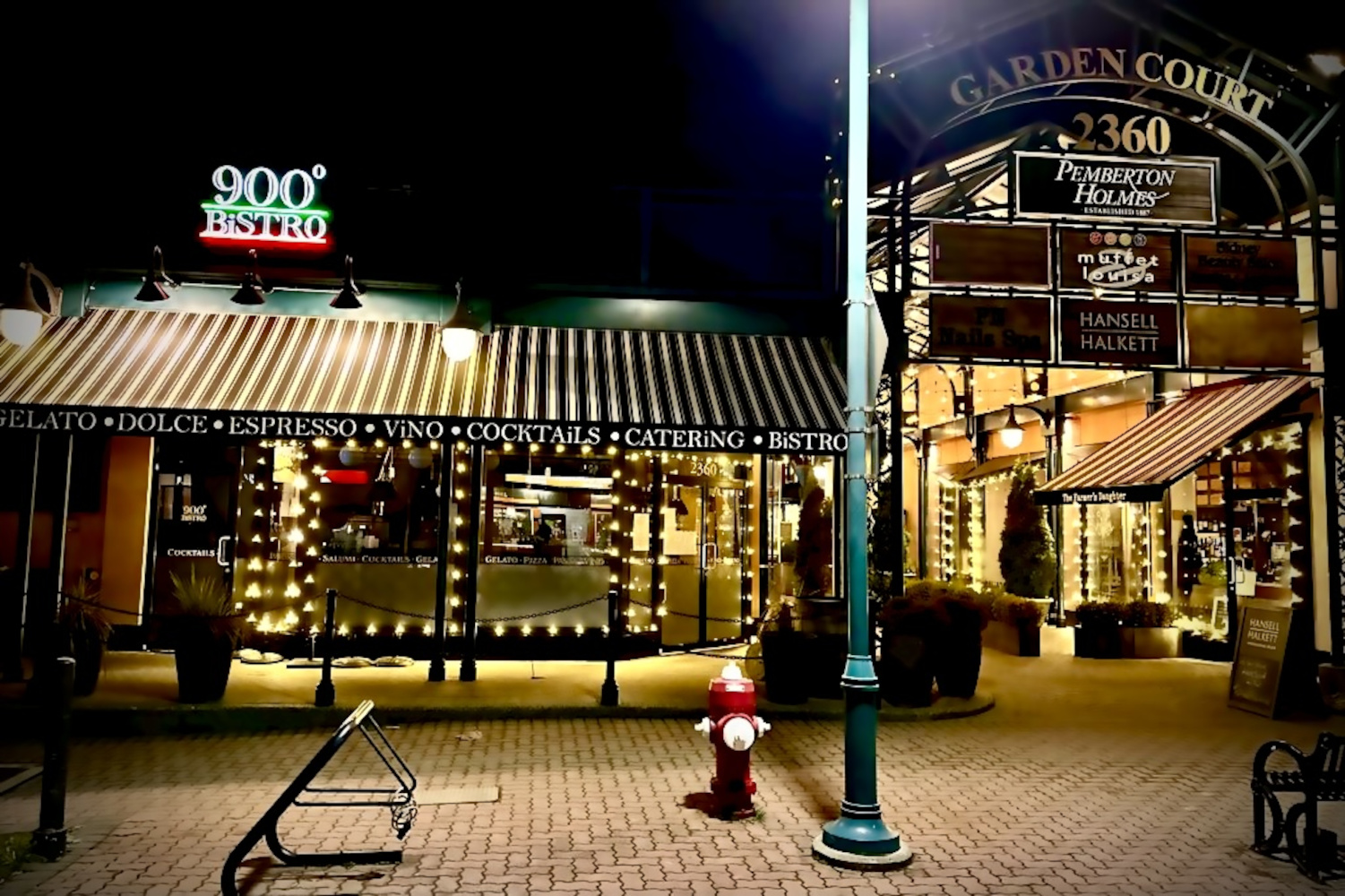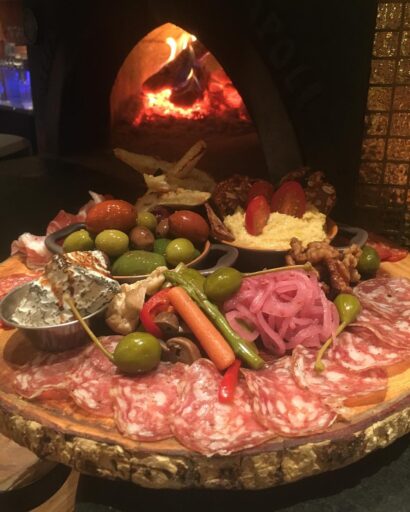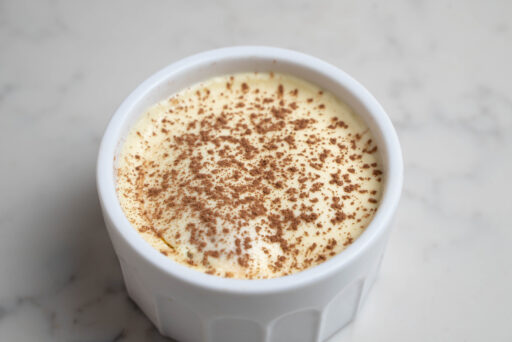 2360 Beacon Ave #103
Sidney, BC V8L 1X3

Reservations
778-426-7059
Hours
About…
Our extensive menu includes everything from fresh-made pastas to wood-fired filet mignon and classic escargots. We offer a selection of thin-crust wood-fired pizzas with a focus on unique gourmet ingredients. Our wine cellar houses more than 750 bottles of fine wine, many from award winning vintages and internationally renowned producers. Our wine selections have been carefully chosen to perfectly complement our food and make for an unforgettable dining experience. 900° BiSTRO offers a full bar with signature cocktails and local beers.
Sit back and enjoy a fine dining experience with classic bistro ambiance and old-world hospitality.
At 900° BiSTRO we are exceedingly aware of food allergies and dietary restrictions and are proud to offer many gluten-free options on our menu for our celiac and gluten-conscious customers.
Due to limited seating, we highly recommend reservations at 900° BiSTRO.
Make your reservation for our restaurant in Sidney
Featured at this location
Wood-Fired Pizzas. House-Made Pasta. Wood-Fired Entrees. Appetizers. Salads. Vegetarian Options. Vegan Options. Gluten-Free options. Italian Gelato & House-Made desserts.
Wood-Fired Pizzas
Selection of thin-crust wood-fired pizzas with a focus on unique gourmet ingredients
Handpicked Wines & BEER
6 Local beers on tap.
8 Wines by the glass.
Extensive Premium Wines List.
Full bar featuring classic cocktails and premium spirits.
Takeout & Delivery
ONLINE ORDERS COMING SOON FOR THIS LOCATION.
Please call
778-426-7059
to place a take-out order
DELI PRODUCTS
Organic Dough.
Gluten-Free Dough.
Tomato Sauce.
House-Made Pesto.
Authentic Italian Desserts.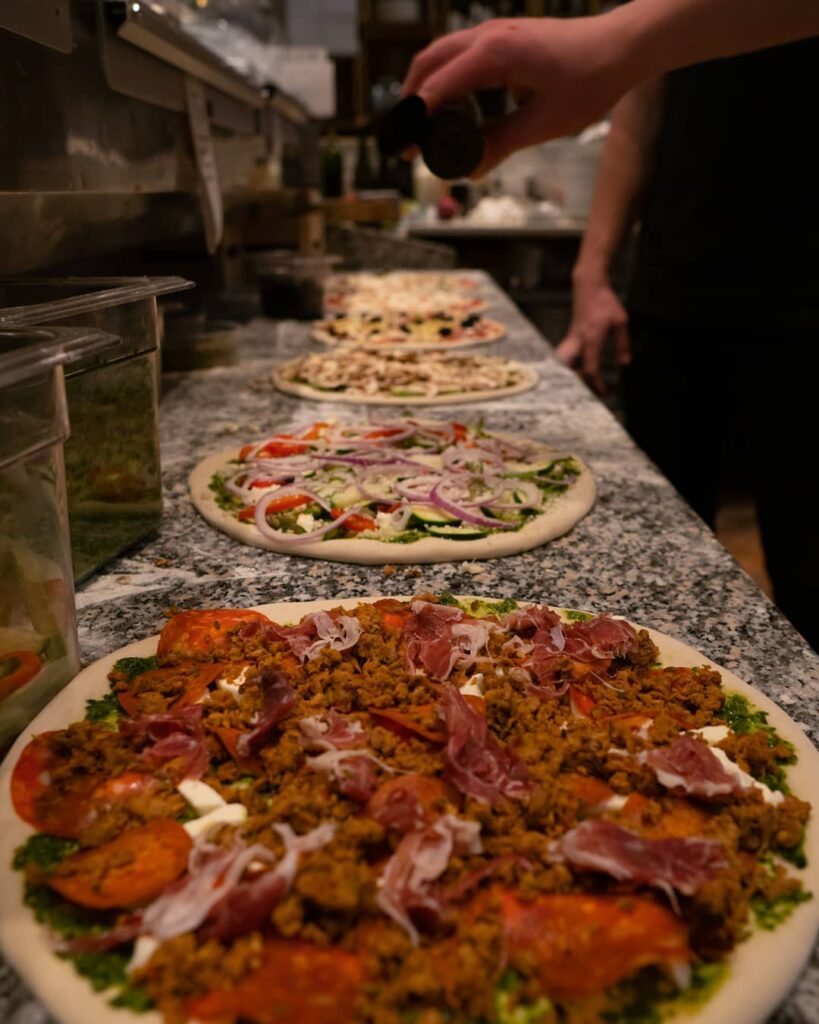 Purchase a Gift Card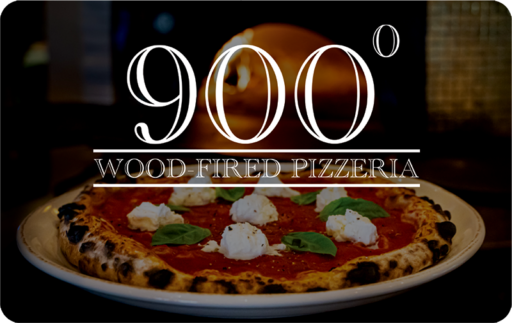 Give the gift of flexibility that includes great local, fresh, traditional made food.
View Our New Deli Items
By popular demand, you can now purchase our deli items online for pickup or delivery!